Mid Canada RV & Boat Sale
February 1 – 4, 2024 – RBC Convention Centre
join us for the 2024 mid Canada RV & boat sale
Discover the outdoors on land and water…..
Whether it's hitting the open road in an RV, cruising the river in your very own boat or touring the lake on a brand new sea-doo, start your journey by comparing different options here.  Your journey begins at the Mid Canada RV & Boat Sale!
Join us February 1 to 4, 2024 to see the largest range of RV's, boats and marine craft along with related products and services at the Mid Canada RV and Boat Sale. The show will fill the entire, third floor of the RBC Convention Centre. All dealers and exhibitors will be in one location and on one floor.
About the show
The 2024 Mid Canada RV & Boat Sale is proudly presented by…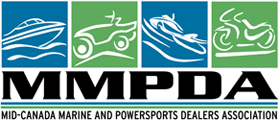 Tickets on sale
DECEMBER 15